The Top 3 Cyber Attacks of 2023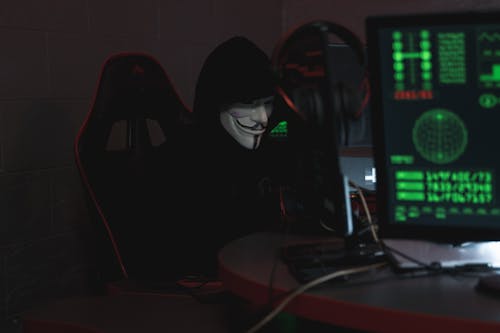 Major Cyber-Attacks In May 2021
The most recent cyber attack happened just over a week ago, when Russian hackers launched a disruptive new cyber-attack on the world's largest meat processing company located in Brazil. Cybersecurity analysts tracking these criminal hackers blamed the recent cyber hacks on Vladimir Putin's Russian government and other hackers based in Russia.
Joe Biden and Vladimir Putin meet on June 16 in the city of Geneva, Switzerland. Several issues between the United States of America and Russia should draw much attention to the two world powers, which are notable at odds over several issues such as human rights and Ukraine.
The highly anticipated meeting between the two men should also focus on Russia's cache of nuclear weapons that reportedly supersedes the USA military weaponry. And while the world is getting ready for these leaders to take center stage on June 16, 2021, Russian hackers have reportedly been extra busy wreaking havoc on several United States government and private entities.
JBS -Pilgrim's Cyber Attack
The JBS Meat processor recently revealed a cyber attack on its Information Tech network, which forces the company to shutter its operation for a few days, and disrupting supplies to Australia and North America. Intelligence from this recent cyber breach characterized it as a ransomware attack by the REvil Group. For this type of criminal hacking, intended targets must pay a huge ransom to the cyber criminals.
White House intelligence reported that the hackers identified in this latest cyber hack were Russian criminals.
US Agency Cyber Hack
SolarWinds Hackers are at it again! The criminal hacking group has recently breached a major company tied to the US government. Microsoft reportedly foiled an attack launched by the Nobelium Russian-based hackers.
However, the phishing campaign had already gained access to the U.S. Agency for International Development marketing accounts. With this latest cybersecurity breach, the group sends virus-laden phishing emails to several hundred organizations with links to the USAID entity. Tech giant Microsoft quickly caught the cyber-attack and diffused what would have been a catastrophic hacking attack.
US $4.4 Million Ransom Payout
The biggest cyber hack of 2021 involves the Colonial Gas pipeline company responsible for 45% of East Coast suppliers gasoline. The company forcible shut down its operations after a successful ransomware infiltrated the company's database security files.
The gas company duped by the DarkSide hackers based in Russia paid out a hefty $4.4 million in ransom, which so far is reportedly the biggest monetary payout for this year.